Events & Conferences
Plymouth State University has a central, easily reached location just off Interstate 93; a beautiful campus with a mix of historic and state-of-the-art facilities; experienced conference planners; and very competitive rates. From receptions and retreats to major conferences and camps, PSU has everything needed for successful events.
The University's professionally staffed Events and Conference Planning office ensures that your event receives prompt and efficient attention. Tamara Hebert, director, along with her staff brings years of experience in food service and restaurants, event planning, entertainment, and room reservations, and will partner with you on all stages from planning through execution.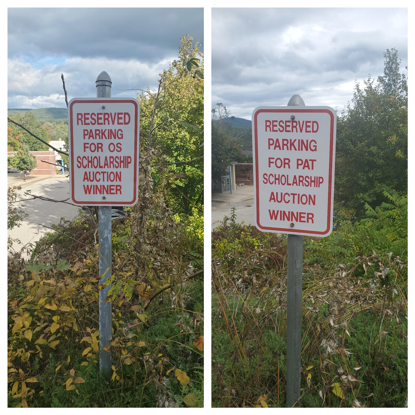 Here's your chance to win a really cool prize and help support our students!!

Purchase your raffle ticket(s) here for a chance to win your very own parking space on campus, just for you!

Win 1 of 2 spaces good from November 1st through August 31st.

All proceeds benefit the Mary Campbell PAT Scholarship & Deborah Underwood OS scholarship.

Tickets are 1 entry for $5.00, with unlimited entries allowed.

Quantity of entries can be updated in your cart prior to check out.

Winners will be randomly picked from entries at November Senate Meeting.