Athletic Memberships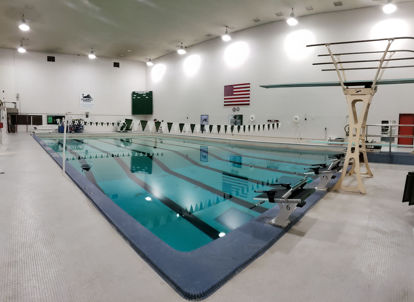 Pool memberships are required for everyone who does not have an active PSU Faculty, Staff or Student ID. This includes alumni.
Pool memberships are purchased for the semester and cost $100. You may purchase both Fall and Spring semesters for $200. There are no discounts for partial semesters, and there are no refunds, should you decide to stop using the pool.
Pool (also known as the Natatorium) hours can be found
here
.
Individuals must be 19 years or older to purchase a membership.
The pool membership allows access to the pool and locker room facilities only.
Memberships are non-transferable. No one else may use your membership. No guests, including adult family members, are allowed to accompany members or those with a valid PSU ID. This includes friends of children.
Each year, spouses of current faculty/staff can use the online form above to receive a complimentary membership. They must enter the spouse's PSU ID number and their department to avoid paying for the membership.
After checking out you will receive an email receipt for the purchase of PSU Pool Membership. Please print this receipt and give it to the lifeguard on duty the first time you come to swim. The receipt will be kept on file until it expires and will be referenced by the staff at the pool in future visits.
Important information regarding your receipt, notices and restrictions, and the waiver and release of liability are at the bottom of this page.