Career Development Center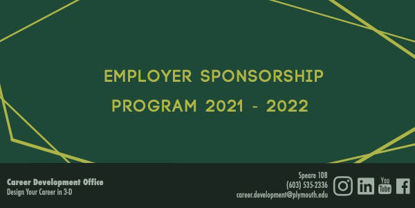 The 2021-2022 Employer Sponsorship Program provides a suite of elevated services for employers to enhance your visibility, build your brand on-campus and solidify your recruiting pipeline.

To ensure delivery of all services, this program is capped at 20 employers.

If you need to be sent a bill to pay, please enter: "PDS" at checkout.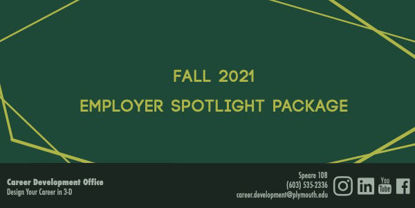 The employer spotlight package provides the opportunity to highlight and promote your company overview, values, culture, a day in the life and more. Additional spotlights of jobs and internship opportunities and company events will be included as well. The package includes social media and newsletter spotlights:

*Company overview and insight highlights (i.e. a day in the life, company culture, values, success stories)
*Job & Internship Spotlight
*Half Day Social Media Tap Takeover

Please email for terms and with any questions.

If you need to be sent a bill to pay, please enter: "PDS" at checkout.

CONTACT US
Career Development Office Hours
Monday - Friday
8:00 a.m. - 4:30 p.m.
Speare 108
Front Office Phone: (603) 535-2336
career.development@plymouth.edu